* * * * * Statistics * * * * *
Since the genesis of the Fred Dolan Art Academy, 92% of our graduates have gone on to college with scholarships.

They've been accepted at:
The Art Institute of Chicago, Bronx Community College, Dartmouth College, Fashion Institute of Technology, Hostos Community College, Kingsbridge Community College, LaGuardia Community College, Lehman College, Lyme Academy College of Art, Manhattanville College, New York Institute of Technology, New York University, Pace University, Pratt Institute, Queens College, Queensborough Community College, The Rhode Island School of Design, The School of Visual Arts, SUNY Binghampton, SUNY Oneonta, SUNY Purchase, The University of Southern California, and Westchester Community College.

The Academy's annual budget is as follows:

Teacher's Salaries...............................................................$53,000
Art Supplies.............................................................................4,000
Lunches...................................................................................3,000
Metro Cards.............................................................................4,000
Legal, Accounting, and Insurance fees………………………...3,000
Expenses for the Annual Art Auction.......................................3,000
________________________________________________________

TOTAL..............................................................................…$70,000

In the Academy's first eleven years, an average of forty-eight students have been enrolled.

Annual cost per student........................................................$1,177

We don't have exact figures on the improvement of our students' academic GPA's, from the day they enter the Academy until they graduate from high school (as these figures are confidential, and schools will not release them). However, we believe that we have a fairly accurate idea of our student's academic standing. We estimate that from the beginning of fifth grade until the end of twelfth grade, our students have raised their GPA's by an average of fourteen points.

Cost of academic assistance (tutoring, SAT classes, etc)........$0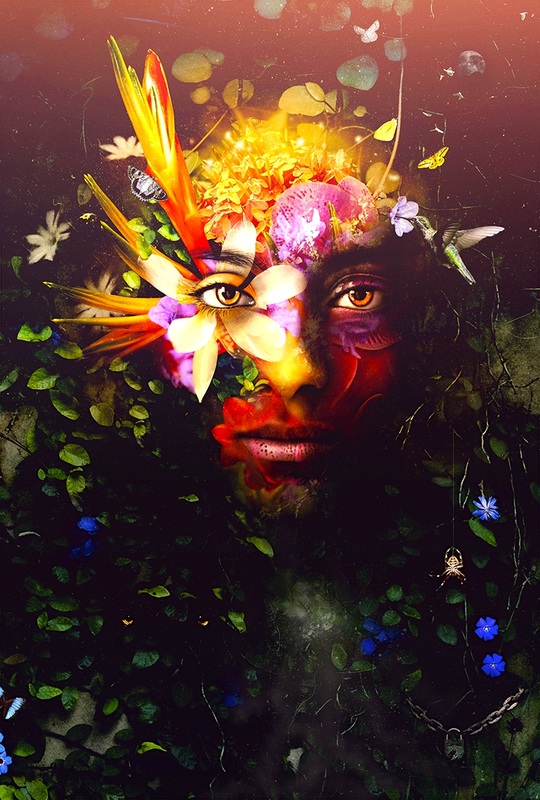 "Faith" a Photoshop portrait by Nazaury Delgado, a Dolan Academy graduate, now working as a graphic designer in Manhattan


* * * * CONTINUING SUPPORT * * * *

One of the things that makes the Fred Dolan Art Academy unique is the continuing connection and support we give to our graduates, after they've gone off to college. This support takes many forms - from sending care packages to those who've traveled far from home, to making regular phone calls, and keeping in touch with them through emails and Facebook.

Beyond this, we encourage those attending college in the NYC area, to visit the Academy whenever they can. We let them know that they're welcome to continue working with us, explaining that they'll always be a part of the Dolan Academy "family." On most Saturdays, two or three college students are usually in attendance. Their presence not only reinforces our connection with them, but these youngsters serve as mentors for our middle and high school students. They are the living proof of our students' hopes . . . and the manifestation of their dreams for the future.

The results of this ongoing commitment have been significant:
Of the Fred Dolan Art Academy's twenty-three graduates, three have finished college with Bachelor of Fine Arts Degrees. Eighteen are presently attending colleges around the country. Just one of our graduates has dropped out of college.