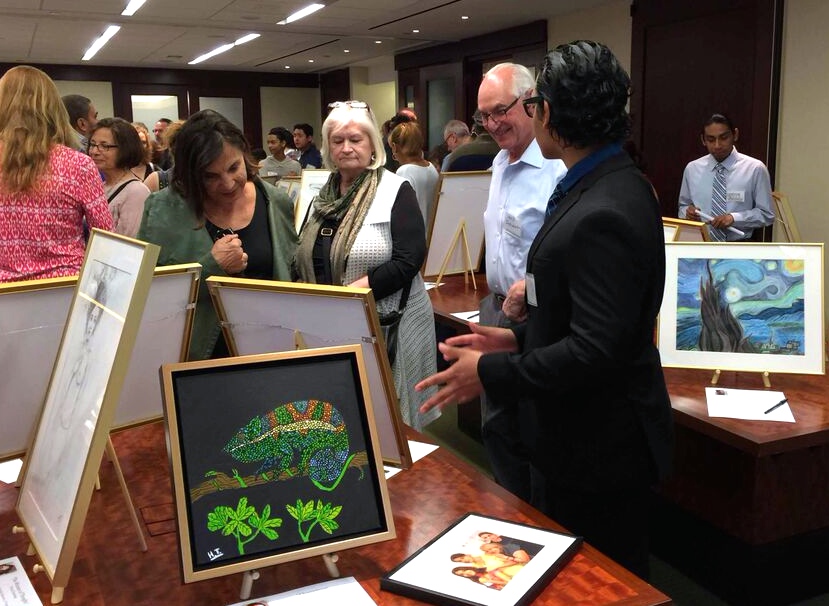 * * * * How You Can Help * * * *

You can help our kids by clicking on the "Donate" button below.
$1,177 will enable us to admit one new student for a year.
$700 will pay for two month's art supplies for all of our students.
$480 will pay for a month's lunches.
$200 will pay for a week's Metro Cards.
$100 will pay for a set of watercolors, colored pencils, a drawing pad, and brushes for one student.

All donations are tax-deductible.


​

* * * * * The Marilyn and Stanley M. Katz Scholarship Fund * * * * *

Coming from low-income Bronx families, the graduates of the Fred Dolan Art Academy often arrive at college with little or no spending money for purchasing the books and school supplies they'll need.

It is our hope that, with the institution of the Marilyn and Stanley M. Katz Scholarship Fund, we'll be able to hand each of our graduates a check to help ease this stress when they first enter college.

Philanthropists and humanitarians, Marilyn and Stanley Katz are devoted supporters of the Dolan Academy. As Bronx natives and lovers of the arts, Stanley and Marilyn's generous gifts have enabled us to purchase the finest art equipment for the Academy's students, so that they can compete successfully with college applicants from far more affluent communities.

You can join the Dolan Academy "family" and help support our graduates by writing checks to "The Fred Dolan Art Academy" and sending them to FDAA c/o Neil Waldman, 23 Rosedale Avenue, White Plains, NY 10605. On the memo line, write "Katz Scholarship Fund."

Thanks so much for supporting our kids!